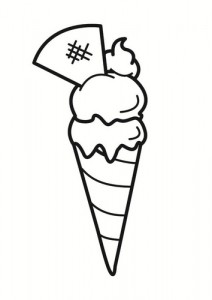 We barbecue almost every day during the summer at the Heart of Gold Hostel Berlin. The only thing we don't offer is dessert. Luckily, there are many wonderful places to get ice cream in Berlin. These are just a stone's throw from the hostel:
Eismanufaktur Berlin
Auguststr. 63, 10117 Berlin  
 Luisenstr. 14, 10117 Berlin  
Yoli Frozen Yogurt
Invalidenstr. 112, 10115 Berlin  
These are a bit further away, but worth a trip:
Friedelstr. 39, 12047 Berlin U Schönleinstr. / U Hermannplatz
Belziger Str. 44, 10823 Berlin U Eisenacher Str.  
Caramello
Wühlischstr. 31, 10245 Berlin S Warschauer Str.