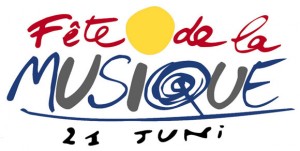 Tomorrow, June 21st, is not only officially the first day of summer, but also World Music Day. This occasion has been celebrated in France since 1982 in the form of an annual free music festival called Fête de la Musique. In 1995, Berlin was one of the first non-francophone cities to get in on the act. The Fête de la Musique now takes place every year in over 400 cities in 110 countries.
What all this means is that, if you are in Berlin tomorrow evening, you won't be able to walk five minutes in any direction without coming across some live music. There are more than a hundred stages all over the city, as well as hundreds of buskers on the streets. And it's all free!
Because it is conveniently located in the heart of Berlin Mitte, no matter which bands you want to go see, you won't have to go far if you are staying at the Heart of Gold Hostel.