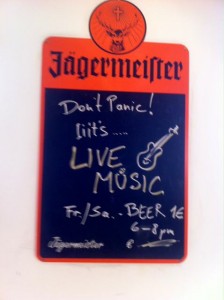 When making arragements for accommodation in Berlin nowadays, one is faced with nearly infinite options. A myriad of hostels, hostel-hotels and budget hotels is sprouting up all over the city, and the big chains are constantly expanding.
If all you want from a hostel is a bed or a room for little money, the choice is not so hard. If, however, you are after more than just a place to sleep, deciding on a hostel can be like trying to find the right person to spend the rest of your life with.
We at the Heart of Gold Hostel Berlin take the, perhaps slightly old-fashioned, view that a good hostel is not a place where nothing unforeseen ever happens, but rather precisely the opposite. Above all, it is a place where people from different parts of the world get to know each other. Friendships are forged and legendary nights are a common occurrence.
When you stay at a proper hostel, you are basically forced to meet new people. Or gently nudged, at least. Our Wi-Fi network doesn't reach the rooms, so people end up hanging out in the reception/bar area. You might run into some fellow guests there and discover that you have a lot in common. A fondness for beer, for instance.
You may also suddenly find yourself at a concert. We have a little stage in our bar, several members of our staff are musicians, and there is always a guitar around. That's the kind of thing you just don't get at the soulless chain hostels.